Concave for Claas combine harvester. OEM 7561841
Last items in stock
Tax excluded
Delivery 2 - 7 days
Concave for Claas combine harvester. OEM# 7561841
Fits Claas combine harvester(s) Lexion 405-430, 420-430 Montana, 470, 470R, 470 Montana, 475R, 510-530, 520-530 Montana, 560, 570, 570 Montana, 575R, 585R, 620-630, 740-760
Concave for Claas combine harvester. OEM# 7561841
Fits Claas combine harvester(s) Lexion 405, Lexion 410, Lexion 415, Lexion 420, Lexion 430, Lexion 420 Montana, Lexion 430 Montana, Lexion 470, Lexion 470 Montana, Lexion 470R, Lexion 475R, Lexion 510, Lexion 520, Lexion 530, Lexion 520 Montana, Lexion 530 Montana, Lexion 570, Lexion 570 Montana, Lexion 575R, Lexion 585R, Lexion 620, Lexion 630, Lexion 740, Lexion 750, Lexion 760
OEM No: Claas 7561841, 756184.1, 0 007 561 841
Used in threshing mechanism, concave.
Quantity used: 1
OEM #

756184.1

Part type

Aftermarket

Models

Lexion 57
Lexion 405
Lexion 410
Lexion 415
Lexion 420
Lexion 420 Montana
Lexion 430
Lexion 430 Montana
Lexion 470
Lexion 470 Montana
Lexion 470R
Lexion 475R
Lexion 510
Lexion 520
Lexion 520 Montana
Lexion 530
Lexion 530 Montana
Lexion 570

Dimensions, mm

1410x1225x336

Weight, kg

92,2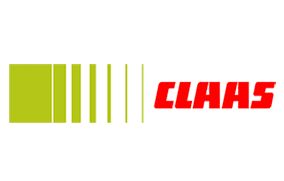 PW GROUP GMBH – AFTERMARKET PARTS FOR COMBINES
The company has been working on the market of combine parts and grain-harvesting machinery since 1999. During these 20 years sufficient experience had been gained on combine parts manufacturing to combines produced by world famous combine manufacturers like Claas, Massey Ferguson, Deutz Fahr, New Holland, John Deere, Case. With this period of time the enterprise has proved to be a reliable and stable partner.
The company's departments of technics and design are constantly analyzing any changes appearing in technical providing agricultural machinery. Qualified employees are attentively following improvements or innovations introduced by factories-manufacturers and react to them in time. The ability to march in step with leaders has gained trust of a considerable quantity of our clients and made possible to guarantee high quality goods, reasonable prices and be very attentive to each customer.
Day by day the company launches all new combine parts in production at the request of the market for reasonable price and excellent quality.
Recently viewed
No products at this time.