Upper sieve for Claas combine.
Fits Claas combine(s) Lexion 560R; Lexion 570; Lexion 570R; Lexion 575R; Lexion 580R; Lexion 585R; Lexion 730; Lexion 740; Lexion 750; Lexion 760; Lexion 5500-5300; Lexion 7700-7400; Trion 620-610; Trion 750-710
OEM No: Claas 7564610, 756461.0
Replaced No: 18080060
Used in cleaning system, sieve box, sieves
Quantity used: 2
Dimensions: 1855x633x60 mm; 73 x 24-8/9 x 2-2/5 in.
Weight: 27 kg; 59 1/2 lb.
Product

Sieve

Part type

Aftermarket

Machinery type

combine

Models

Claas Lexion 560R
Claas Lexion 570
Claas Lexion 570R
Claas Lexion 575R
Claas Lexion 580R
Claas Lexion 585R
Claas Lexion 730
Claas Lexion 740
Claas Lexion 750
Claas Lexion 760
Claas Lexion 5500-5300
Claas Lexion 7700-7400
Claas Trion 620-610
Claas Trion 750-710

Unit

Cleaning

Dimensions, mm

1855x633x60

Weight, kg

27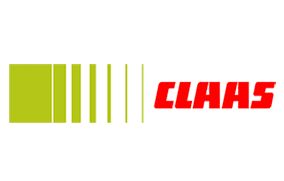 Claas is one of the world's leading manufacturers of agricultural machinery, and their products are sold in over 150 countries. The company has a reputation for producing high-quality and reliable machinery that is designed to meet the needs of farmers and contractors worldwide.
Claas produces a wide range of agricultural machines, including tractors, balers, forage harvesters, and telehandlers. However, their most famous product is their line of combine harvesters.
Combine harvesters, also known as "combines," are machines that are used to harvest and thresh grain crops like wheat, corn, and barley. They combine several functions in one machine, including cutting the crop, threshing the grain from the plant, separating the grain from the chaff, and cleaning the grain. This makes the harvest process much more efficient and saves time and labor costs for farmers.
Claas offers a range of combine harvesters to suit different needs and farm sizes. Their most popular models include the Lexion and Tucano series. These combines are designed to be easy to operate, with user-friendly interfaces and intuitive controls. They are also equipped with advanced features like automated crop flow control, automatic steering, and yield mapping.
One of the key benefits of Claas combines is their efficiency. They are designed to work quickly and effectively, with large cutting widths and high-capacity threshing systems. This means that farmers can complete their harvests quickly and move on to other tasks.
Overall, Claas agricultural machines and combine harvesters are known for their quality, efficiency, and reliability. They are a popular choice for farmers around the world who need reliable and high-performing equipment to help them run their operations efficiently.
Claas parts are available from authorized dealers and distributors worldwide. Customers can also order spare parts online through the company's website or mobile app. It has an extensive network of service centers and technicians who can provide expert support and advice on the selection and installation of spare parts. Also Agroparts offers aftermarket combine parts.
Customers who bought this product also bought:
5 other products in the same category: