Freight LTL services will be used as the carrier in most intenses. We can offer different Freight companies for delivery. A customer can choose what company to  ship with. More expensive may be faster, other can be a little slower.
Quote for shipping rate before payment!
Small items may be shipped by UPS Ground services. 
We ship to USA and Canada addresses. For all other destinations, contacts us for charges. Customer is responsible for all import duties and taxes incurred after order leaves USA (contact your local customs office for information on such charges).
Large products like sieves, augers, frames, concaves and some other need additional packaging to reduce the risk of damage while shipping. Regular cardboard packaging may be insufficient for heavy parts.
Since September 2020 now extra packing fee is charged.
Recommended sieves packaging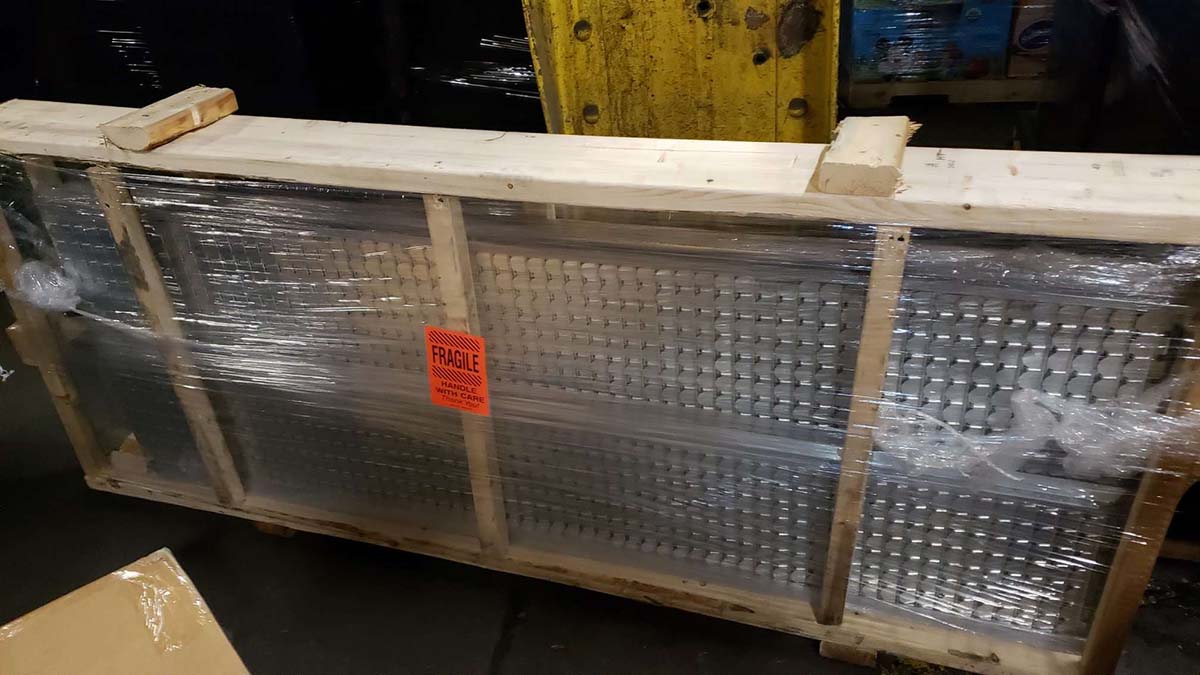 Crated packaging for 2 sieves.
Shipping time depends on a distance from NJ to you location. Standard transit time you can find on a following map.
Note: Shipping process starts on next day after you order payment. So add minimum 1 day to the time of transit.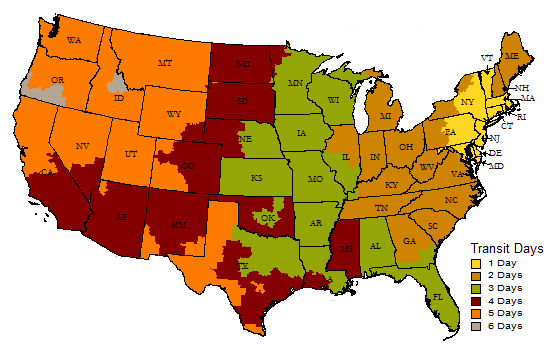 USA TARIFF ZONES FOR GROUND SERVICES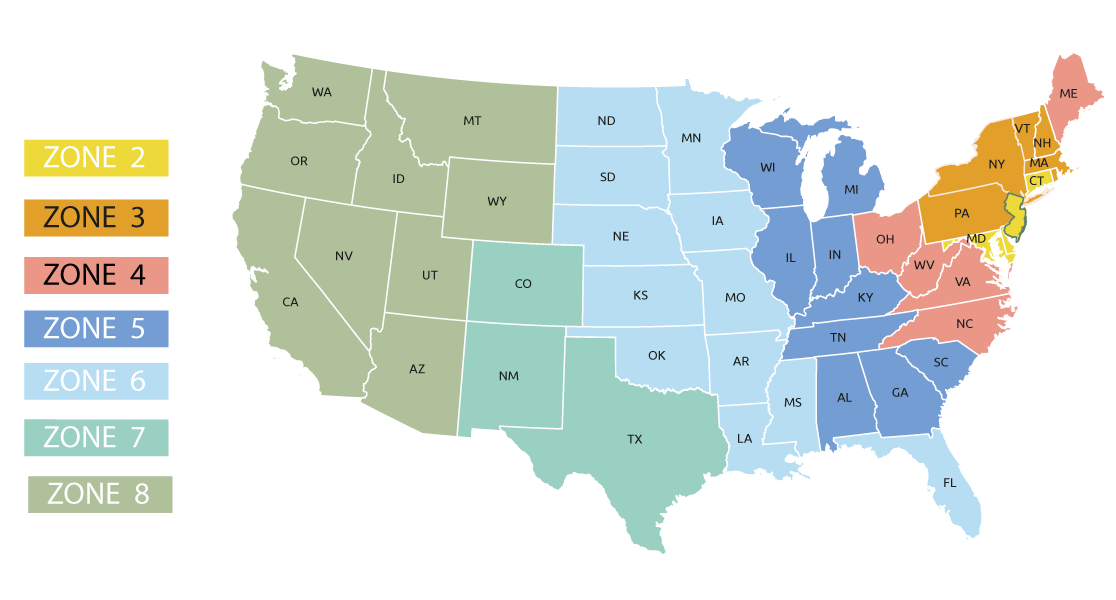 Shipping cost is calculated based on your delivery address and weight and dimensions of  packed items. 
We estimate freight LTL  shipping cost using following resources:
Link for Central Transport
Link for UPS
RESIDENTIAL ADDRESS EXTRA FEES
 

Please note that freight companies charge extra fee for shipping to residential address. The term "Residence" means private residences, apartment complexes, dormitories and businesses located at a private residence.

You can check address type HERE 

To save money, use the non residential address for freight delivery. Also you can self pickup at nearest service center.

 

CentralTransport:

UPS:

FedEx

$65

$120

$140
 
 

Over Lenght: 

when containing any handling unit with a dimension of 8 feet or greater in length and less than 12 feet in length

 
 

CentralTransport:

UPS:

FedEx

$95

$90

$95

 

Extreme Length

when containing any handling unit with a dimension of 12 feet or greater in length

 
 

Central Transport: 

UPS:

FedEx:

$150

$125

$175
There is no delivery cost in our products price. We estimate delivery cost for each order and give a real delivery price for each customer.
Shipping payment can be done as  additional products (shipping and handling) in you cart. You may pay everything (product, shipping, handling) together in one cart (order) or separately (one order for products and another for shipping and handling).
We can prepare an order for you and send a payment link
Follow these steps to add  agreed delivery cost to your order:
ADDING SHIPPING PRICE TO YOUR ORDER
Step 1. Shipping price
You will get a shipping price estimate like this one (for UPS Freight):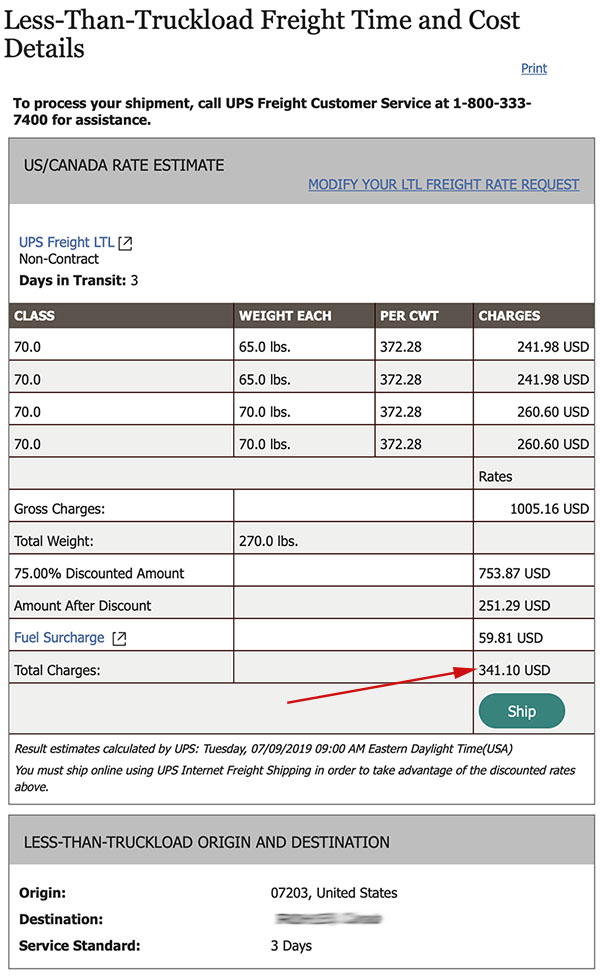 Total shipping estimates here is 341.1$
Step 2. Adding shipping price
Search our site for a product Shipping payment (on a search bar)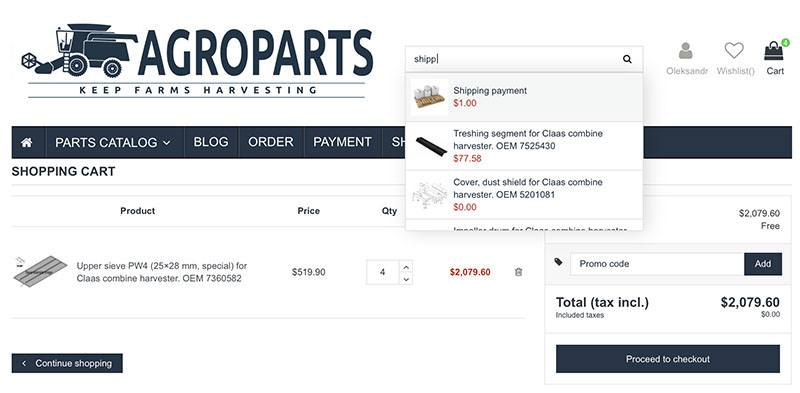 Open shipping payment product page and add it to a cart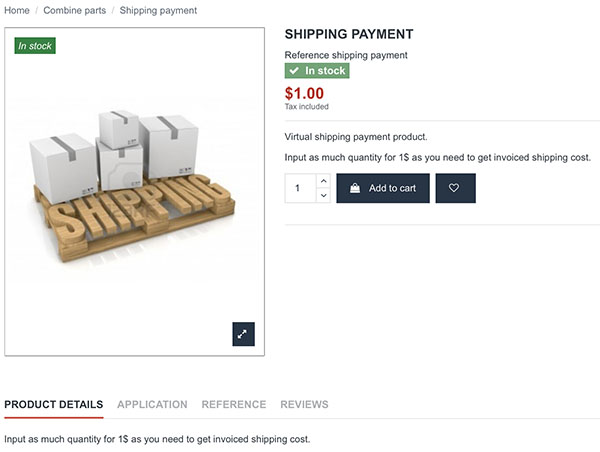 Change the quantity for shipment product to fit your shipping estimates (341)

Step 3. Checkout
After all you are ready for checkout.
Check your address. Select shipping method - Freight and select payment method (bank or PayPal, card available). Place an order. If You have choosen PayPal - you will be redirected to payment page.
After all you will recieve an email with confirmation and order statuses.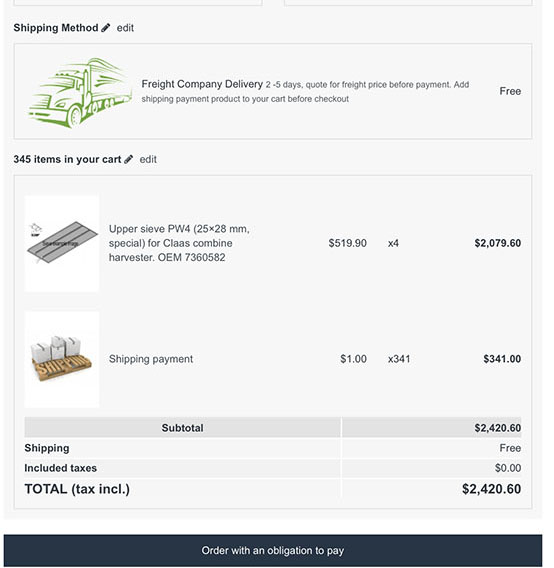 LAST SHIPPED ORDERS DESTINATIONS