New sieves for combine harvesters
Sieves types. Short and long fingers sieves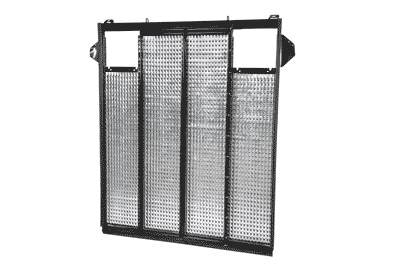 The result of long-term work is the advanced sieve with a set of advantages. The main of them are: durability, ease in use, effective harvesting and competitive price. Each detail, of which our sieve consists, is created to work for you.
Using of a special sealant in the construction of sieves prevents contact of the wire with sieve frame, protecting it from rubbing during the separation, thereby prolonging term of its operation.
We offers 5 different types of sieves fingers. Each of them is designed to offer you the highest quality of cleaning!
ADJUSTABLE LONG FINGERS SIEVES
These sieves are intended for harvesting of grain, rice, flax and rape.  We use wider step in arrangement of rack plates that allows achieving more productive separation of grain. This universal construction allows to harvest more clean yield.
ADJUSTABLE SHORT FINGERS SIEVES
Short finger sieves are used in most bottom sieves for more careful cleaning and productive fine grains collection.

The advantages of our sieves
Product added to wishlist
Product added to compare.